Our Story
Dram Shop Country came to life in 2013 and has played from top MN stages, dive bars, music festivals, county fairs, live radio shows, to full production casinos, bringing a quality and professional show every time!  Fronted by Cindy Sue and Tony for a diverse song selection and vocal blend.
We are proud to cover chart topping hits from every era of Country music, sure to connect with crowds of all ages.  You will be tapping your boots, singing along and ready to hit the dance floor with every tune.  Adaptable to any venue, we can provide from an acoustic duo show up to full 5 piece band.  
Our name Dram Shop by definition is any establishment that serves beer or liquor and the idea came from a Texas Red Dirt Country song while visiting Austin, TX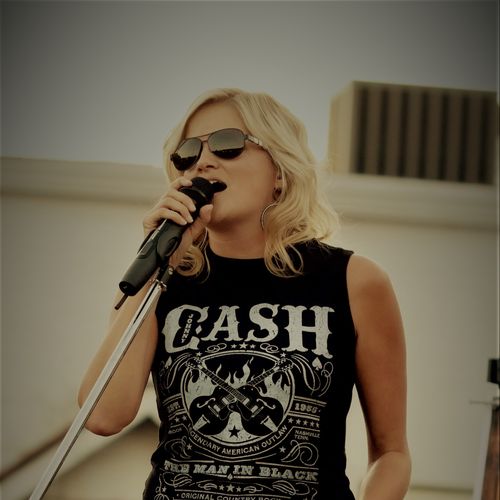 Cindy Sue
Vocals, Tambourine
Musical Inspirations:
Miranda Lambert, Pistol Annies, June Carter Cash, Shania Twain, Morgane Stapleton,
All Time Favorite Song:
Strawberry Wine by Deana Carter, I got that CD for Christmas when I was 15 and played it nonstop.
Instrument I would like to master: 
Fiddle! Fiddlers are my favorite part of a band!
Fun Fact:
I used to have horrible stage fright. It took me a long time to get past it (and once in a while I think I may not be completely over it)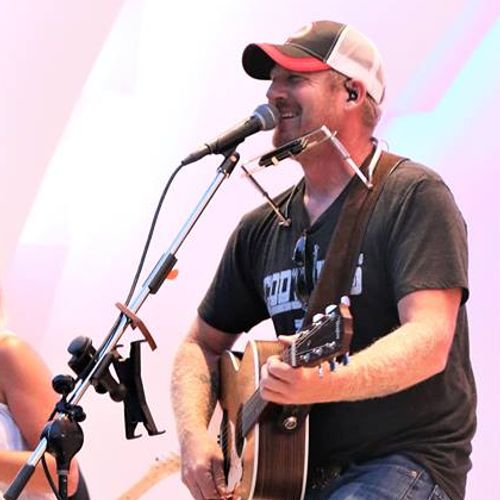 Tony Haedt
Vocals, Rhythm Guitar, Harmonica
Musical Inspirations:
Garth Brooks, George Strait, The highway men (all of them), Eminem, Jamey Johnson, cody jinks, and so many more.

All Time Favorite song:
She Talks to Angels by the black crows

First Job:
Mowing hay with Bub, the infamous Nebraska Farmer.

First Crush:
Winnie from the Wonder Years

Biggest Fear:
Chuck Norris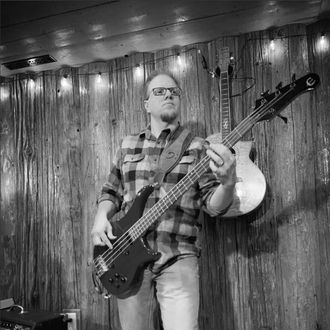 Zac Gustafson
Bass Guitar
Musical Inspirations: CCR, Jimi Hendrix, Rage against the machine, Nirvana
Biggest Fear:
I am horribly claustrophobic.
Instruments I would like to master:
Piano because it adds so much to a song and Harmonica, which my Dad used to play.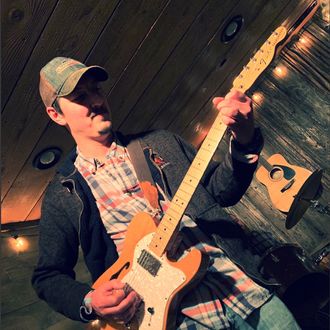 Jacob Mcclurg
Lead Guitar
Musical Inspirations: Stevie Ray Vaughn, Pink Floyd. All music influences me.
Favorite Instruments to play:
Guitar, Harmonica, Banjo, Dobro, Mouth Harp. I'll try and play anything.
All Time Favorite Song: Little Wing by Jimi Hendrix
First Crush:
Shannon Miller from the 1995 Olympics
First Job:
Picking Strawberries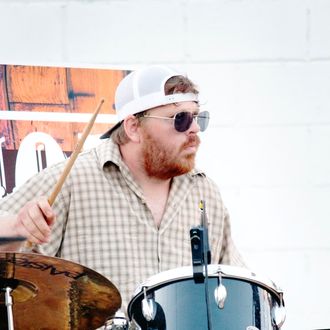 Joe Bell
Drums, Wordsmith
Musical Inspirations: Underground Hip-Hop, Pink Floyd, Classic Rock, Bob Dylan, Folk, Roots and Blues.
Favorite Instruments:
3-string cigar box guitars and any other primal instrument.
Hobbies:
Creating my Witchdoctor guitars, skateboarding, recording and producing music, and of course more music.
Greatest Passion:
F-A-M-I-L-Y